We all probably grew up with a bottle of apple cider vinegar (ACV) in our parents' fridges, and at one point or another, accidentally used it instead of regular vinegar or balsamic, and ruined a recipe. Just me? Awkward.
Anyway, ACV is one of those foods (?) that is practically magic, with countless benefits, purposes, and ways to make your life better. Incorporate it into your life in any or all of the following ways:
For Your Skin
ACV has been known to help with skin ailments ranging from wrinkles to age spots to acne and subsequent acne scarring. It's also anti-inflammatory due to theacetic acid, so it's a soothing solution to a sunburn or irritated skin. But wait, there's more! ACV has a close pH balance to our own skin's, so it helps restore the balance. Pour directly onto a cotton pad or whip up a bottle that's half water, half ACV with a few drops of tea tree oil for an oil and acne-fighting solution.
Like the acetic acid found in fruits and vegetables, ACV's acetic acid has an alkalizing effect on your body, helping it detoxify your body and support your immune system. In short: more plant-based, less processed makes you glow inside and out.
In Your Diet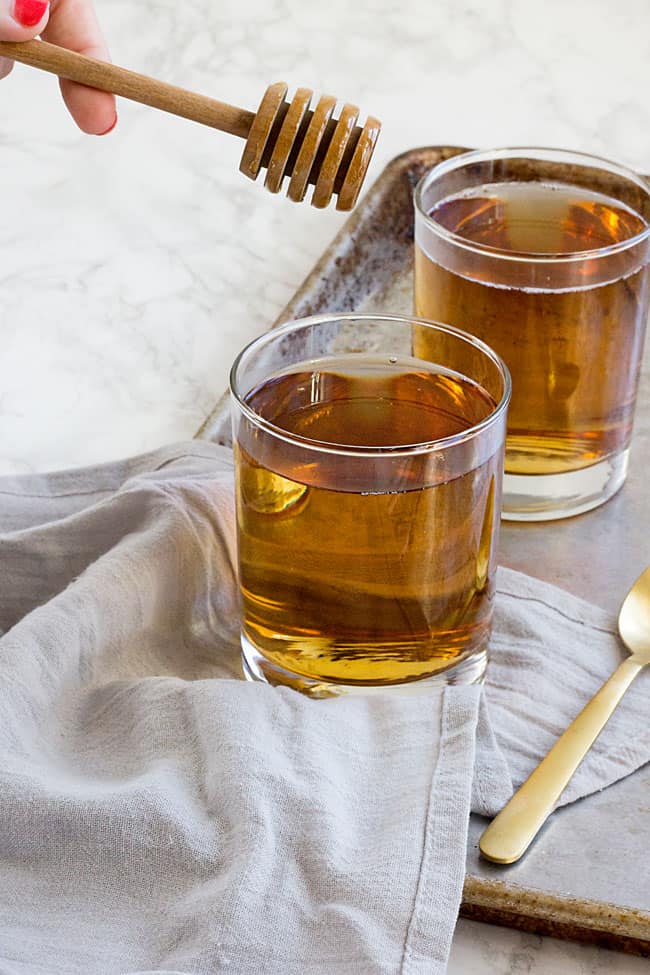 ACV has been shown to help with everything from blood sugar to detoxing. The American Diabetes Association says that just two tablespoons of ACV before a meal can help with insulin-sensitivity and reducing blood-sugar levels. It also helps reduce sugar cravings, due to its bitter taste and satiating properties.
If you really can't stand the taste or smell, add a few tablespoons to a giant mug of hot water with lemon and raw honey. It'll taste just like tea, because it basically is!
For Your Bod
Skincare shouldn't just refer to your face; your body's largest organ is its dermis, and should be taken care of accordingly. Buy a bottle of raw ACV, pour some in a nice hot bath, and let your body soak up the vitamins, minerals, and probiotics. It'll naturally kill the bacteria and yeast on your skin, which helps with acne and eczema. Bonus points if you dry-brushed beforehand!
As Scalp Treatment
The skin on your head needs balancing too! Rinsing with ACV can help with oiliness, dandruff, and product buildup for a nice reset button. Don't want to pour a bottle over your head? DPHue has a nice line of ACV products available at your local Sephora!
---
Photos courtesy of Hello Glow